Hey~
♥
Ich war dieses Wochenende bei Aki zu Hause und war ganz entzückt von der neuen Wohnung. Bei ihr war es richtig schön! Es hat viel Spaß gemacht, aber ich hab mich jedes Mal erschrocken, wenn die Meerschweinchen und Degus Krach gemacht haben. xD" So als Haustierlose ist man solche plötzlichen Geräusche nicht gewohnt oder so. ¦D"
Die Tierchen waren so putzig! Ich hatte die Kamera dabei und wollte endlich mal ein paar Fotos von ihren Degus machen. Bei meinem letzten Besuch waren sie noch ziemlich scheu und hoppelten immer wild herum, mittlerweile sind sie deutlich zahmer geworden.
I was at my friend's house this weekend and we had a lot of fun. I brought the camera with me because I wanted to take some nice photos of her pets. She owns two cute little "Degus" and I think they look like gigantic gerbils. xD They were a lot more docile than the last time so they weren't running like crazy when I took the photos.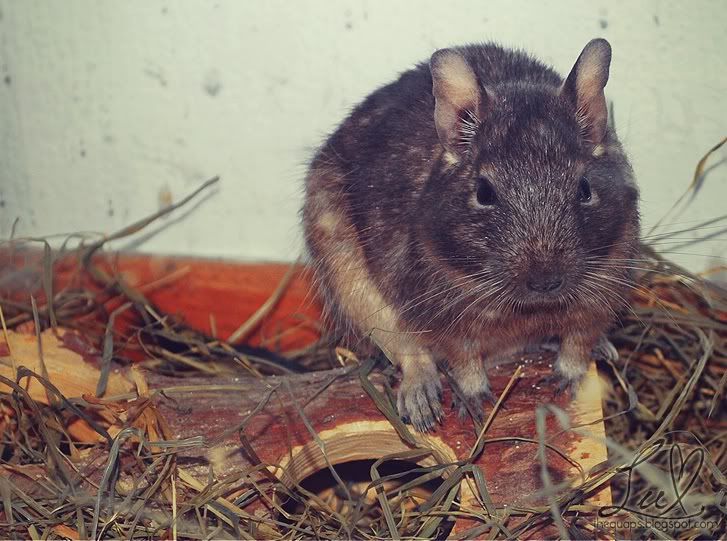 D'aaaaw. Ich liebe das Näschen ;w;
Und noch ein Outfit of the Day~ Roooot~ Ich hätt die Tapete gern mit nach Hause genommen lol.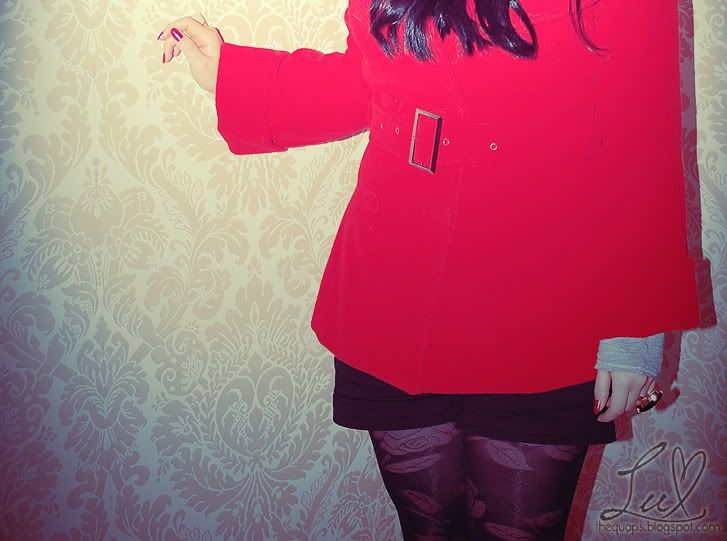 Oh btw, heute Abend bzw. Nacht (1:00Uhr morgens?) ist die Oscarverleihung. Guckt das irgendjemand? Ich würd gern so lange aufbleiben, aber morgen hab ich leider einen langen Tag und muss dafür fit sein... ´__`;
Incpetion wurde 8 mal nominiert, ich drücke Nolan die Däumchen, dass Inception MINDESTENS in den Kategorien Bestes Original Drehbuch und Filmmusik abräumt.
Btw is anyone going to watch the Oscars? I'd really like to watch the live show but I can't because it would be already 1:00 AM and I have lots to do tomorrow. :/
Anyways I hope Inception is going to get at least an oscar for best score and/or original screenplay. Nolan
deserves it and I still think the film is brilliant (plus the fandom is awesome too 8D).
Edit 28.2.11 15:08
OMG JA!! VIER OSCARS in Beste visuelle Effekte, Kamera, Ton-Mischung & Ton-Effekte.
Auch wenn ich trotzdem traurig bin, dass Bestes Original Drehbuch an King's Speech ging. Ahh. Und WTF wieso hat The Social Network eine Auszeichnung für Beste Filmmusik bekommen? WARUM?! Die STs sind OKAY, aber ganz sicher nicht besser als die Musik von Hans Zimmer. WTF WTF WTF?